We speak English and German!
Free PARKING in front of the Laundry.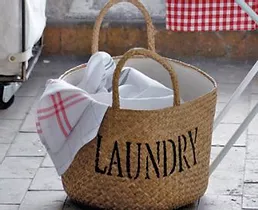 Exclusive Laundry Duarte
Wash, Dry & Fold
(price for 1 load of laundry up to 4kg)
• everyday clothes
• underwear
• towels
55zł
Ready the same day
if brought till 12:00
(excluding Saturday)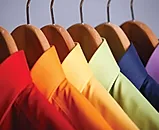 Ironing
(price per item)
• everyday clothes
• dress shirts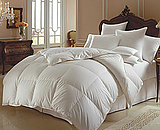 Washing & drying
(price per item)
• down comforter
• coverlet
89zł
Ready within 2 days.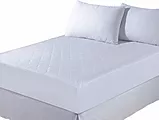 Washing & drying
(price per item)
• mattress cover
• (matress for 1 person / 2 persons)
61zł/89zł
Ready within 2 days.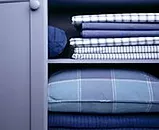 Washing & Pressing
(price for 1 load of laundry up to 4kg)
• tablecloths
• bedlinen
60zł
Ready within 2 days.
Dry cleaning – Ready in 2 days

Suit jacket – 26zł


 Sweater, blouse – 18zł

Coat – 33zł

Shirt – 18zł

Winter coat – 45zł

Tie, vest – 14zł

Jacket – 33zł

Winter jacket – 45zł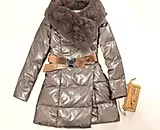 Down jacket/Down coat – 55zł

Dress – 26-33zł
Pick up and delivery in Wroclaw
Distance measured from Laundry Duarte
(ul. Kazimierza Wielkiego 67) on Google Maps.
10zł/each km (first five kilometers)
2zł/each km (each kilometer over)
Available on Mon, Tue, Fri
eg: If you live 3km from Duarte:
The total cost of pick up and delivery is
3km x 10zł=30zł
Our laundry in Wrocław
We speak English and German!​
Phone:
+ 48 537 467 117
email:
pralniaduarte@gmail.com
Opening hours:
Mon-Tue 10-19
Thu-Fri 10-19
Wed and Sat closed
Adress:
street: Kazimierza Wielkiego no. 67,
zip code 50-077
Wrocław
Recommendations from our Customers

Olivier Constantin – Senior Country Officer at Credit Agricole Bank Polska

I hereby would like to express my positive opinion on cooperation with Exclusive Laundry Duarte in Wrocław. I have been using their service since 2015. They do for me ironing of business shirts, high quality dry cleaning and cleaning and impregnating of ski jackets. I can always count on their professionalism, excellent customer service and punctuality. One can fully trust them and feel secure leaving high-quality clothes for cleaning. Exclusive Laundry Duarte in Wrocław has proved that it is reliable and trustworthy and fully deserves the recommendations.
Patryk – Basketball player in WKS Śląsk

Thanks to Duarte Laundry our outfits are always clean and fresh. Thank you for your support during our workouts and tournaments. Highly recommended!
Kamilla Pawlikowska (English)

I highly recommend this laundry service, I used it severeal times and I am very satisfied each time. It is always professionally, clean an at the highest level. Nice atmosphere and interior. Greeting to nice Ms. Karina. A place to recommend.
Eric Young – Manufacturing Engineer, United Technoligies Aerospace Systems, USA

Duarte laundry services are the best in Wroclaw! Their exceptional service and great quality make it very convenient for all my laundry and dry cleaning needs. I spend many weeks a year in Wroclaw for business travel living out of a hotel and their amazing pick-up and delivery service is very convenient for someone who spends a lot of time on the road. I highly recommend Duarte to anyone looking for fast, reliable and affordable laundry service in Wroclaw!
Simon Welch – Director at Credit Suisse

Just a quick note to say how impressed I am with the service provided by Laundry Duarte when dealing with my dry cleaning and laundry. The service is always friendly, on time and very reasonably priced - and I would have no hesitation in recommending you to others! Many thanks again for your ongoing service!
Katarzyna – Student of Resocialization

Service of the highest quality in a good price. Excellent option with pick up and delivery to home. I recommend the Duarte service, will definitely use it on regular basis.
Fabienne Constantin

The best place for cleaning, ironing and pressing in Wroclaw. Quality work and friendly and engaging English speaking people!
Alexandre Emilio

I have been using their service (home pick up and home delivery) since one year almost (once per month washing and ironing all my shirts and work trousers), since I live in Wroclaw, and never was there a single problem or delay, excellent and reliable results with a true smile and without the slightest worry. It's actually been a good few months I stopped counting the clothes I hand to them. I have recommended this service personally to friends as well a few months ago.
Terrence Lee

From the time I have started to use their service, I've always been impressed and felt at ease with the great customer service that they provide; from the management to the staff everyone smiles and is attentive. And in terms of quality, I'm always very satisfied with the outcome and their timeliness. It's always a pleasure to use their service.
Przemek Huminiecki – coach, business owner ​

It is nice to see when someone really takes care of the customer, and above that - delivery to home.